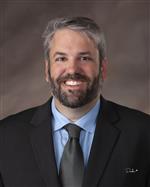 Phone:
Email:
Degrees and Certifications:
Juan Carlos Flamand

President - Term Expires: 12/2022

Juan Carlos hails from San Juan, Puerto Rico with a brief detour in Buenos Aires, Argentina. He is married to Phoenix artist Kristin Wesley and together are raising four kids currently enrolled at Osborn's Clarendon School. They are former foster parents and two of their young children were adopted when they were 2 years old. They are also parents to an adult child who they adopted as a teenager.

Juan Carlos is a graduate of the University of Wisconsin- Madison and the George Washington University Law School in Washington, D.C. Juan Carlos moved to Phoenix in 2005 and has lived in Osborn since May, 2006.

In 2017, Juan Carlos led the campaign for passage of a $50 million bond and capital override election that paved the way for curriculum, infrastructure and technology updates within Osborn. He currently serves on the District's Bond Oversight Committee and Budget Committee.

Juan Carlos is a Partner at Fragomen, Del Rey, Bernsen & Loewy, LLP focusing his practice on business immigration. He has been appointed or elected to leadership roles within the legal community, including Chair and Treasurer of the State Bar's Immigration Section and currently serves on the State Bar's Appointments Committee.

In addition to being passionate about public education, Juan Carlos is a vocal supporter of the arts in Phoenix.
Phone:
Email:
Degrees and Certifications:
Ed Hermes

Clerk - Term Expires: 12/2024

Ed Hermes was first elected to the Governing Board in 2020.

Ed Hermes is a former school teacher, attorney, and an Osborn parent. Ed's two daughters attend Osborn schools. Ed earned his bachelor's degree from Arizona State University before becoming a high school teacher on the Navajo Nation. Ed earned his juris doctorate from Arizona State University in 2013 and is a civil litigation attorney at the law firm of Snell & Wilmer, where he specializes in construction, tax, and Native American law.

Ed became active in Osborn by leading successful campaigns in 2017 and 2018 to pass the bond and overrides to support Osborn schools. Ed also served on the Osborn School District Education Foundation from 2018 - 2020. Ed's community involvement includes serving as the Vice President of the Carnation Neighborhood Association, treasurer for Move Osborn Forward, and serving on the board for non-profit education advocacy group Opportunity Arizona.

Ed believes that all children deserve a quality, comprehensive education, and that public schools, which educate over 85% of Arizona's children, must be fully funded so that all children have the support they need to succeed. Ed is an advocate for expanding dual-language programs, early childhood education opportunities, and increasing teacher pay at Osborn and throughout Arizona.

Ed is honored to serve on the Osborn School District Governing Board and be a part of Osborn's rich history of quality education.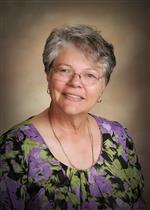 Phone:
Email:
Degrees and Certifications:
Sue Corbin

Member - Term Expires: 12/2022

Sue Corbin was born in Safford, Arizona. With her mother, Sue moved to Phoenix when she was starting fourth grade. Coming from a small town to the big city was challenging for Sue, especially as an only child. Sue's father died in World War II when she was just six months old. Starting fourth grade at Encanto School in the Osborn School District helped her become more comfortable. Sue remembers the teachers that were so loving and kind and her great, forever friends. While having a difficult childhood, Sue remembers the compassion of her teachers and their support and understanding.

When Sue was married, all three children attended school in the Osborn School District. Sue also worked in the District Office as a clerk, secretary, and receptionist – for 27 years. Upon retirement, Sue ran for the Osborn School Governing Board and is in her tenth year. Highlights for Sue are visiting the schools, attending band and choir concerts, craft fairs, assemblies, sports events, field trips, and more.

Sue has a great understanding of the importance of school staff working together and the importance of understanding and assisting Osborn students to the fullest. Sue recognizes that bus drivers, crossing guards, cafeteria workers, maintenance workers as well as teachers, principals, and office staff all have an influence on what is important for the children.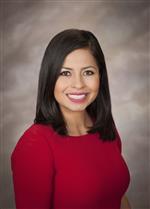 Phone:
Email:
Degrees and Certifications:
Ylenia Aguilar

Member - Term Expires: 12/2024

Ylenia was born in Veracruz, Mexico. She is a parent of one Osborn School District student and a former Osborn School District student. Ylenia earned her Bachelor's of Art in Latin American Studies degree from the University of Arizona.

Ylenia was highly active at both of her son's schools, and was asked to participate in committees at a district level. The Osborn School District Governing Board in 2016 had zero representation of current parents and Ylenia knew that her obligation to support her children's education had to take a greater role. She ran for an open seat and won election to the Board, assuming the seat in January 2017. Ylenia served the first year as a Member, and since has been elected to leadership on the Board, first as Clerk in 2018, and three consecutive terms (currently serving) as Board President in 2019, 2020 & 2021.

As a product of the public school system, she understands the culture and climate of public education. She helped to establish the community garden at Encanto Elementary. In addition, Ylenia served on the Task Force to establish the Montecito Dual Language Preschool as a result of being involved within the Osborn School District on a regular basis.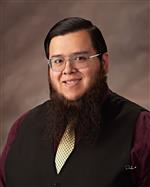 Phone:
Email:
Degrees and Certifications:
Luis Peralta

Member - Term Expires: 12/2024

Luis Peralta was appointed to the governing board in Decemeber of 2020. He currently serves as a teacher at Arcadia High School, teaching Advertisement, Film and Broadcast. He is a strong supporter of the arts.

Luis also serves on the Teach For America Alumni Leadership Board where he is a part of The Collective committee.