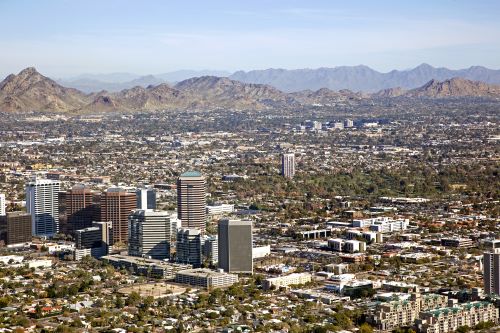 Who We Are

Located in the heart of Phoenix, Osborn Elementary School District is a public school system serving more than 2,800 students. Founded in 1879, Osborn has become one of the most trusted School Districts in Arizona as it serves families from all across Maricopa County.

Osborn has four elementary schools, one middle school, one community school, and most recently, an online school called Osborn iSchool.

Why Osborn

We're extremely proud of the culture Osborn has cultivated and pride ourselves in our excellent faculty, staff, and administrative members.

Our faculty, staff, and schools have recently been:

Nationally recognized as one of the highest in the nation to grow students academically.

Nationally recognized for school safety.

Praised publicly for our handling of COVID-19.

Consistently received A++ School of Excellence awards from the Arizona Educational Foundation (AEF).

Osborn School District is a leader in developing resources and policies that enhance and support student success, with an emphasis on mental and emotional health, cultural awareness, safety protocols that make Osborn an excellent environment for learning.
Our Locations

Administrative Offices
Osborn School District Administrative Offices
1226 W. Osborn Rd.
Phoenix, AZ 85013
Phone: 602-707-2000