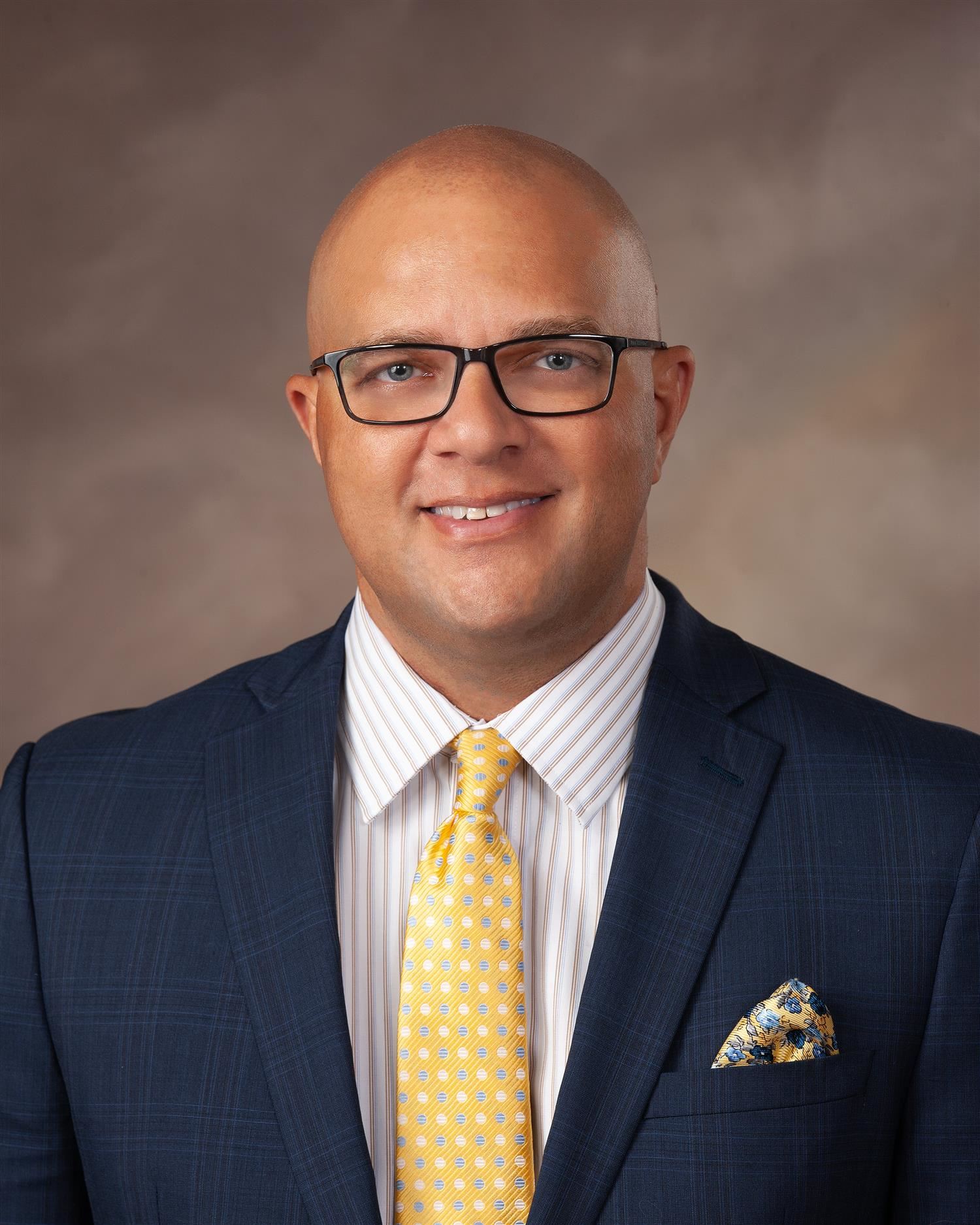 Phone:
Email:
Degrees and Certifications:
Dr.

Michael Robert

Dr. Michael Robert is proud to begin his fifth year as Superintendent of the Osborn School District. Prior to being named Superintendent, Dr. Robert was Principal of Encanto School in Osborn for 10 years as it became an 'A' rated school and honored as an A+ School of Excellence™ by the Arizona Educational Foundation.

Dr. Robert was a teacher in public Montessori, bilingual, dual language, and early childhood settings in California, Arizona, and in the Commonwealth of the Northern Mariana Islands for 12 years before becoming an Assistant Principal, Principal, and ultimately Superintendent. This is his 28th year in elementary education.

Dr. Robert earned a Bachelors degree in Communication from the University of California San Diego, Masters degrees in Multicultural Education from California State University Dominguez Hills and Montessori Elementary Education from Loyola College in Maryland, and his Doctorate in Educational Administration and Supervision from Arizona State University.

Dr. Robert is a former coach and board member of Clarendon Little League, currently serves on the Phoenix Police Department Use of Force and Discipline Review Boards, and is a member of REAP, a philanthropic giving circle with a mission of providing Black men with a mechanism for community investment through strategic philanthropy. Dr. Robert is a graduate of Class 40 of Valley Leadership, a current member of the AASA National Superintendent's Certification Program, and a 2020-2021 Fulbright Leaders for Global Schools scholar through the Fulbright Finland Foundation.

Dr. Robert and his wife, Siman Qaasim, live in north central Phoenix. Their 4 children—Lionel, Quincy, Safiya, and Raymond—have all attended Osborn schools. The oldest 2 currently attend The United States Military Academy at West Point and New Mexico State University. The youngest 2 are a senior at Bioscience High School and a junior at North High School, both in Phoenix Union High School District.